Operation Weight Loss - Weekly Check In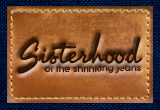 Yesterday I discussed the challenges of maintaining weight loss
and gave my tips (you should really check it out, I'll wait)..... Glad to have you back! Today I weigh 154 and I've discovered that my weight fluctuates between 149-155 I guess this is my body's happy place. If I stay in this range I am golden.
In addition to exercise, diet is a huge part of me maintaining my weight loss. I continue to eat clean and wanted to share with you the delicious meal I made last night.
Moroccan Chickpea and Quinoa Salad. Both the chickpeas and quinoa are packed with protein - I try to have some form of protein in every meal to both keep my hunger in check and help develop strong muscles. The combination of sweet and savory in this dish will keep it on constant rotation. I started by making the Quinoa, I used Inca Red.
This is simple to prepare, just boil water add quinoa and simmer for about 15 minutes.
Next I rehydrated dried cranberries that are infused with cherry juice. The original recipe called for dried cherries but at $4.00 a bag I decided to leave them in the store!
I sauteed bell peppers and red onion in cold pressed olive oil. I originally want to buy all organic bell peppers but when the cashier told me that ONE was $6.99 I decided to go with one organic (a different variety) and one regular. Being healthy can be expensive!
I added spices - cumin, nutmeg and cinnamon and the added the mix to the quinoa.
I also added a can of chickpeas, chopped coriander and drizzled the entire salad with an olive oil, orange juice and rice vinegar mix.
Truly a delicious meal! I am the only one in the house that eats this way to I'll will have a few good meals! I'm also discovering great Gluten-Free recipes all around the blogosphere, check out Gluten Free Wednesdays for more recipe ideas!